Andrew Johnstone - Producer/Director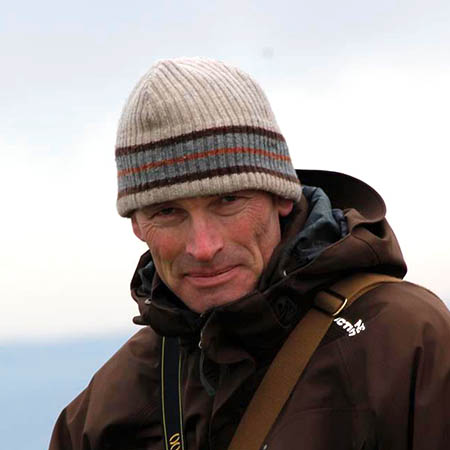 Andrew has been working in film and Television for over 20 years and is a member of the Guild of Television Cameramen and a member of the Chartered Institute of Journalists.
Andrew's first professional job in film was as a camera assistant on Pushing the Limits a low budget feature film in France, from which he went on to work in London as an assistant and then lighting cameraman for corporate and broadcast TV.
In 1994/5 Andrew spent a year on assignment shooting documentary films for United Nations TV in the former Yugoslavia, before moving into photojournalism. Andrew is a long time contributor to Panos Pictures and his work has been commissioned and published in many mainstream publications including Time Magazine, New York Times, Guardian, Sunday Times, Die Zeit and the Telegraph.

In 2003 Andrew went back into film and TV, specialising in Documentary film in International Development working for clients including the NBI, UNHCR, ODI, Care, GWI EA and others. In 2008 Andrew was a warded a CBA Travel Bursary scholarship for his film Death of the Nile? In 2013, Andrew completed an MA in Media Studies from De Montfort University to formalise his learning after 20 years of working with the development sector.
Based in Devon in the UK, Andrew continues to work in film and TV, contributing regular films to BBC's Inside Out series and producer documentaries for corporate and development agencies. Andrew is also a Lecturer in Journalism at at Falmouth University, a visiting lecturer in Media Studies at Exeter College in Devon and part of the Plymouth University Media Buddy scheme, run by the Media Innovation Network.